ANDY MARTIN, in brief

1. Corruption Fighter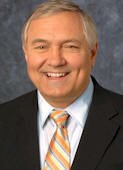 Andy Martin has been a leading corruption fighter in Illinois spanning five decades (1960's-2000's). Andy exposed corruption in the local courts while still a student at the University of Illinois College of Law. In 1968 Andy engaged in a legendary confrontation with Chicago Mayor Richard Daley, demanding that Democrats dump Secretary of State Paul Powell because Powell was a crook. Shortly thereafter, Powell died leaving millions of dollars stuffed in shoe boxes.

In 1969 Andy Martin joined efforts to investigate and expose two corrupt judges on the Illinois Supreme Court. The judges were forced to resign after taking bank stock bribes. The Court retaliated against Andy by investigating him!

Throughout the 1970's Martin waged war against judicial corruption in Illinois' federal and state courts. His efforts set the foundations for Operation Greylord, which led to the conviction of over 80 court personnel. The United States Court of Appeals in Chicago once said "The stories about Martin's clashes with the appellate and district court judges in this circuit are legion…he might not win a popularity contest in this circuit." Any surprise there?

Andy also waged war against political corruption over the same decades. At a time when a new generation of Daley Family pirates is now pillaging Chicago, Illinois needs strong new leadership to fight corruption. Andy Martin will wage war against crooked politicians and continue his fight for integrity in Washington. Andy still doesn't want to win a "popularity contest." He wants to win the war against corruption.

Andy has entered the race for the 2010 Republican nomination for U. S. Senator. Send him your thoughts. Offer him your support. Once again, Illinois calls Andy Martin to be a field general in the endless war against political corruption in our state and in Washington.
2. Middle East Expert & Foreign Policy Expert

Andy Martin is an internationally recognized expert on foreign policy with a specialty in the Middle East and Southwest Asia. He is America's most respected independent foreign policy and intelligence analyst, and serves as Executive Director of the Revolutionary War Research Center.

Beginning in 2002 Andy was a strong opponent of plans to invade Iraq. Yet he spent much of 2003 as an investigative bureau chief in Baghdad, traveling across Iraq, predicting the chaos-to-come and criticizing management of the invasion. Once again he received worldwide acclaim for his uncannily accurate analyses and predictions.

In the past five decades Andy has been in the world's hot spots, such as Egypt, Libya, Saudi Arabia, Jordan, Lebanon, Iraq, Iran, Afghanistan, Viet-Nam, Thailand, Laos and Cambodia. He is a conservative with the experience and common sense to keep us out of wars, not start new ones.
3. Obama Expert and Author

Any U. S. Senator must be strong enough to stand up to Barack Obama and the bullying of the Obama regime. Andy Martin is recognized and respected around the world as one of Obama's toughest critics.

Andy's bestselling book exposed Obama's corrupt links to Illinois politics and became the leading source on Obama. Andy's investigative reporting and commentary continue to expose Obama & Co.

Andy is the only Republican with the experience and proven record of standing up to Barack Obama. No one else fight back against Obama's dirty tricks and tactics.
The one man Barack Obama fears in the U. S. Senate: Andy Martin Send Andy to Washington, and you will send Barack Obama a devastating message: Obama, it's time for you to go.
4. University of Illinois Trained Economist
Andy received a degree in Economics (Economic History) from the University of Illinois College of Business. He has the background to lead the fight to rebuild America's economy; and to fight against Barack Obama's vision of creating a socialist United States and an all-powerful federal government.